Camilla Mustavaara
Edit
Camilla Mustavaara (es. Nora Rinne) on juonittelevana ja kylmäkiskoisena tunnettu oman edun tavoittelija, jonka pinnan alla sykkii kuitenkin myös aitoja tunteita. Camilla oli Ekholmien vanha perhetuttu, jota kautta hän tunsi myös Markus Ekholmin. Camillasta tuli Markuksen yhtiökumppani. Clupp geenissä Hän oli menossa naimisiin Ken Ojalan kanssa, mutta vastasi alttarilla kieltävästi saatuaan tietää Kenin ja Aamu Korhosen yhden yön jutusta. Camilla lensi kirkolta pois helikopterilla, joka oli tarkoitettu hääparin yhteiseen käyttöön.
Keväällä 2014 Camilla palasi takaisin Pihlajakadulle tapaamaan vuokralaistaan Katariina Mäkelää. Camilla irtisanoi Katariinan vuokrasopimuksen, ja antoi hänelle pari päivää aikaa muuttaa pois. Myöhemmin hän puhui puhelimessa tuntemattoman henkilön kanssa, jolle lupasi asunnon. Camilla tapasi Pihlajakadun rappukäytävässä vanhan tuttunsa, Pirjo Luokkasen, joka osoittautui käyttävän nimeä Isabella Holm. Myöhemmin Camilla kävi tämän asunnolla tiedustelemassa tappoiko Pirjo oikean Isabellan.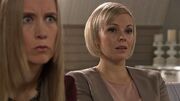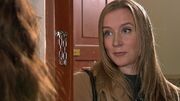 Ad blocker interference detected!
Wikia is a free-to-use site that makes money from advertising. We have a modified experience for viewers using ad blockers

Wikia is not accessible if you've made further modifications. Remove the custom ad blocker rule(s) and the page will load as expected.